Kumara Parvatha | South India's Toughest Trek
Being a traveller and trek lover I always wanted to try Kumara Parvatha which is located in Subrahmanya, Karnataka, India. It's called south India's toughest trek. I've done Karnataka to Kashmir by a walk by road. But that was walking. But Trekking is different.
So after completing K2K by walk I got a DM from a trek team. They told me that they wanted to host the next Kumar Parvatha Trek. I was so down I cancelled all the other plans over that date and went for it. This is how it all started. It was around 150 km from Subrahmanya from my home. I still remember I didn't know a single person in that group, by the way, it was 40 people's batch that day.
I reached the starting point and the guide Jagadish Kulal who had done KP 6 times explained about the Kumara Parvatha Trek and water points and tips. So we started from the starting point like 2 pm and the first day it was around a 7 km trek.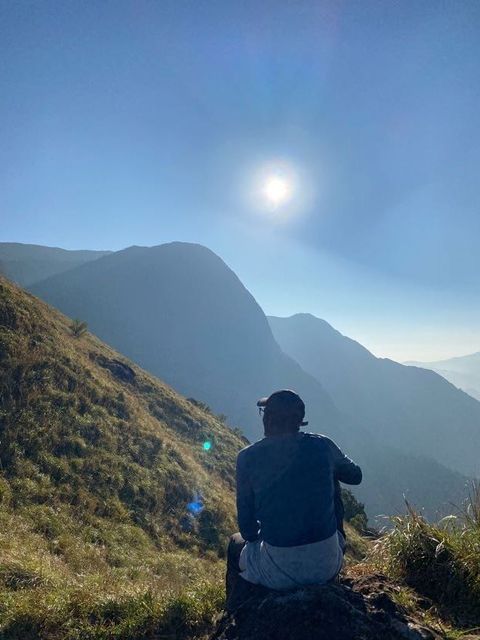 We reached the first destination which is Bhattara Mane. Bhattara mane is the only place and house where he will give food and you can camp nearby for food he charges 150Rs per meal. This is where it gets interesting. There was a pooja at Kumar Parvatha so the previous day there were around 1500-2000 people were there at the pooja out of which some stayed and some left.
As I said that is the only place where food is available, imagine there are only 10-15 plates at that place and after completing the first day of trek everyone was hungry also I've seen people cry when they got their food.
Forgot to mention in this trek you will come to know about the food's importance.  This was about the first day
We stayed in Bhattara mane and there are camping sites also available. We got like 3hours of sleep and morning we woke up like 3 am and headed to the camping point
And after explaining about the day 2 trek we started at 4:30 am but there was a long line to the KP Trek.
There are fees for the trek it's around 250-500 per person I don't know exact and they take the plastic count over that place and according to that you have to pay some amount and when you head back you'll get that money back. We wasted around 1-hour standing and plastic counting. We started our trek like 5:30 and it was a bit late but nothing can be done at that point.
On the way, we had a great talk and got to know about the team
And we reached KUMAR PARVATHA around 11:30 am and which was around again 7 km trek
The view from the there was amazing

As I said this was 40 people's batch and only 20-25 people completed KP.

And we took around 30-45 min rest and had some snacks and we stared but its trek downtime. We reached Bhattara mane like 3 pm and had lunch and again continued towards the starting point
And it was a 28 km trek up and down on a single day we reached base around 6 pm
And oh boy this is the most difficult time!

You have to say goodbye to your trek partners
Who knows you might see them again or not
But the friendship which is made over there
They were there for you when it was hard and you for theirs
But finally, everyone was there
We said our final goodbye and started our ride home
But to be frank I've done like 10-15 different treks and this is one of my best and most memorable trek of all time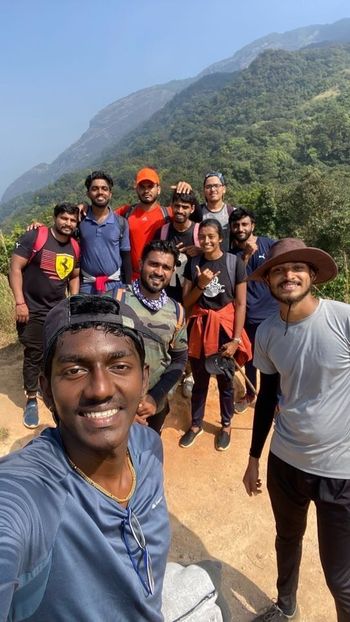 And i want to thank Jagadish Kulal, Bharath Beltangadi, Sowmya Stetty 🙏🏽❤️